I had the great pleasure of being able to accompany and photograph Arturo Bordalo aka BORDALO II, who wrote the foreword to my blockbuster book "icons of street art- the big mural book", during the creation of his latest work.
As part of the Calle Libre Festival in Vienna, which has been taking place for 9 years, the organizers around Jakob Kattner succeeded in bringing the famous street art artist BORDALO II to Vienna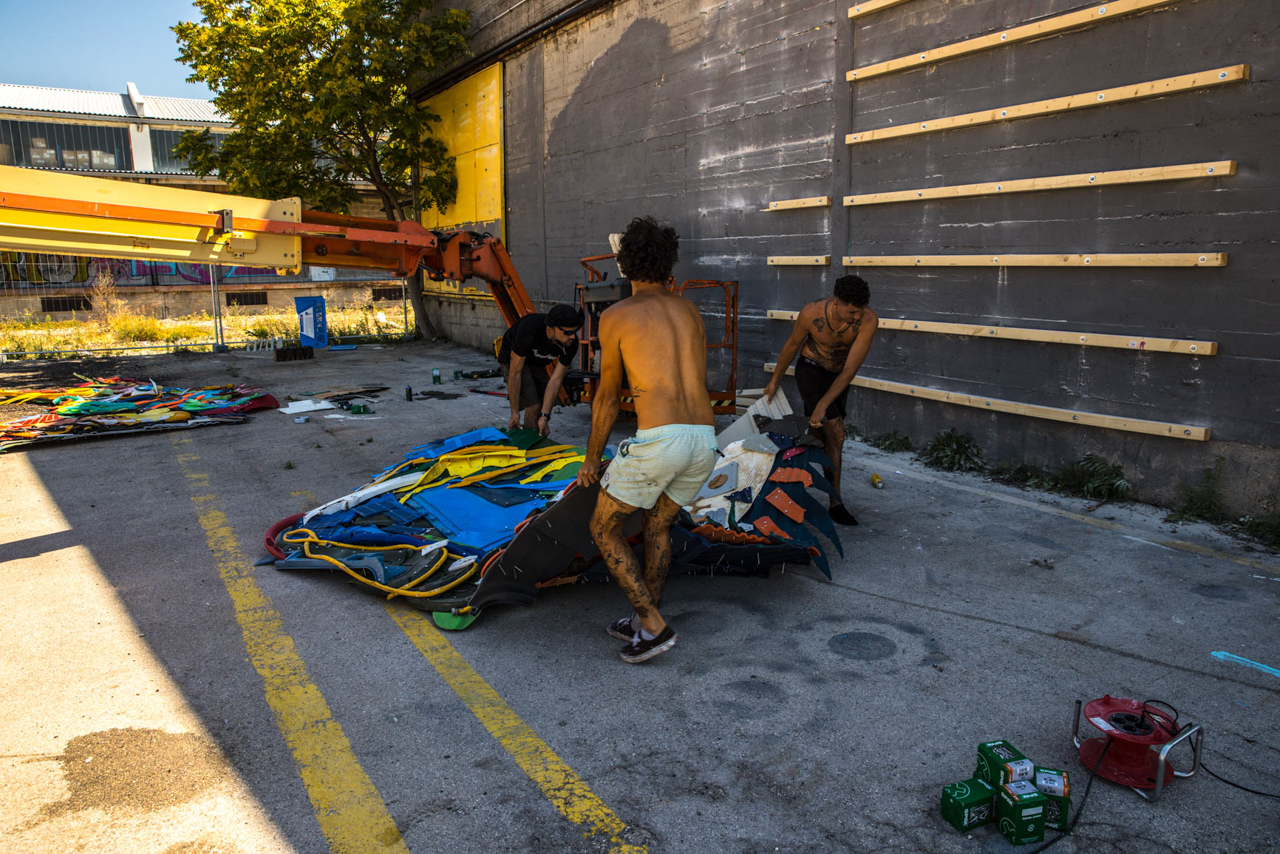 His animal of choice this time is a squirrel that is common in the surrounding woods.
The preparatory work for this took place in his studio in Lisbon. The resulting work was sent to Vienna by container and stored there until the beginning of the Calle Libre Festival 2022.
In a 2-day marathon, the squirrel was fine-tuned with plastic scrap from the area and anchored by BORDALO II and his two buddies JOAO and MATEUS on the wall of an old warehouse in the Nordwestbahnstrasse in the 2nd district of Vienna.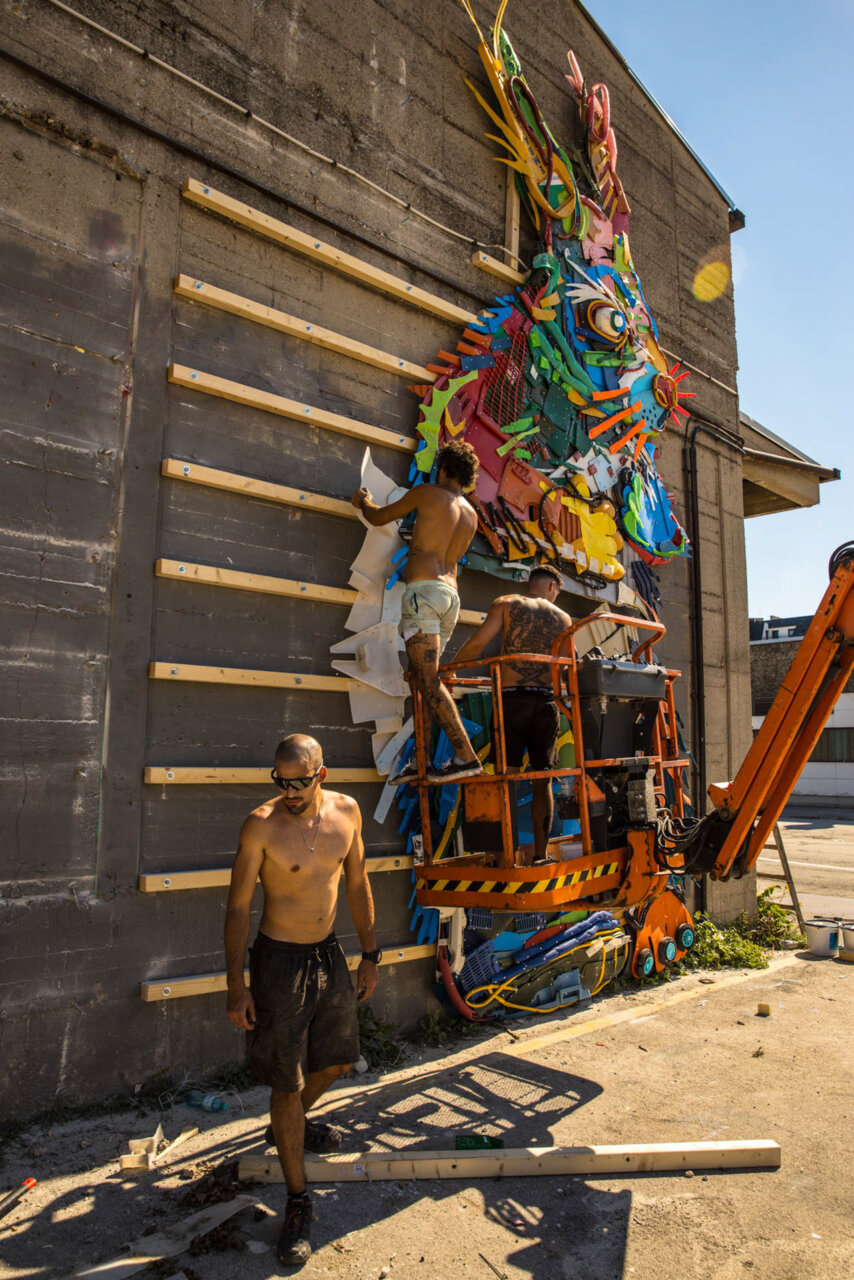 You can follow the creation of this masterpiece almost live in my documentation of the Making – Off.
The work itself can be admired in the abandoned freight forwarding area of ​​the Nordwestbahnhof in Nordwestbahnstraße together with works by other international artists.
Off to the great metropolis on the Danube for street art hunting.