MURO Festival de Arte Urbana LX 2021
Back from the azores we spent some fantastic days in Lisbon, the city we love so much.
Weeks earlier a Lisbon based friend sent us the announcement for the "muro festival" 2021 and so we were very curious to see the new works of urban art.
The 4 th edition of "MURO Festival de Arte Urbana LX 2021", organized by the Lisbon City Hall in co-production with Junta de Freguesia do Parque das Nacoes and Gebalis, brought more than 30 national and foreign artist, that individually or collectively, created 24 urban art interventions at Parque das Nacoes.
So we had an amazing day with a scavenger hunt for the new works. Google maps was in great demand and my wife suzan was also challenged as my co-pilot. But at the end of the day, thanks in part to a good dose of patience, we found almost all of them.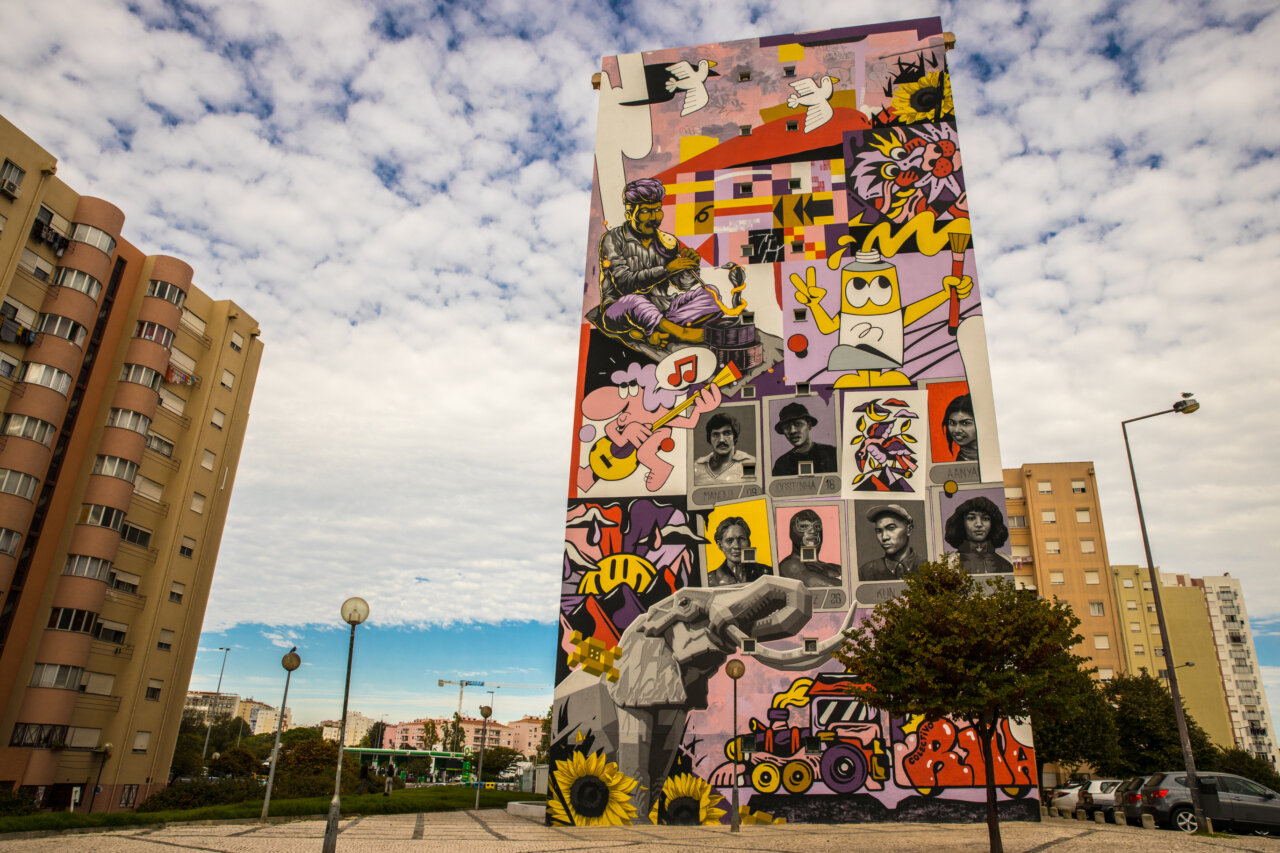 As is so often the case, these locally run festivals take visitors to districts that are not listed in travel guides or on city walks, but which say a lot about the true life in a big city like Lisbon. On the trail of urban art, the visitor gets to know cities much more intensively.
On the way back to the city, it`s also worth taking a detour to Marvila, another suburb, with it´s unbelievably large murals and then definitely choose one of the wonderful cervejarias like Ramiro for a cold Sagres beer and some seafood.
Fantastic, enjoy and enjoy also our collection of artists, in alphabetical order BORDALO II- coletivo rua- D´Face- IAmEelco- Jaqueline de Montaigne- Juan Jose Surace- Mabel Vincentef- Mikolaj Rejs- Pedro Podre- Rocket01- Stom 500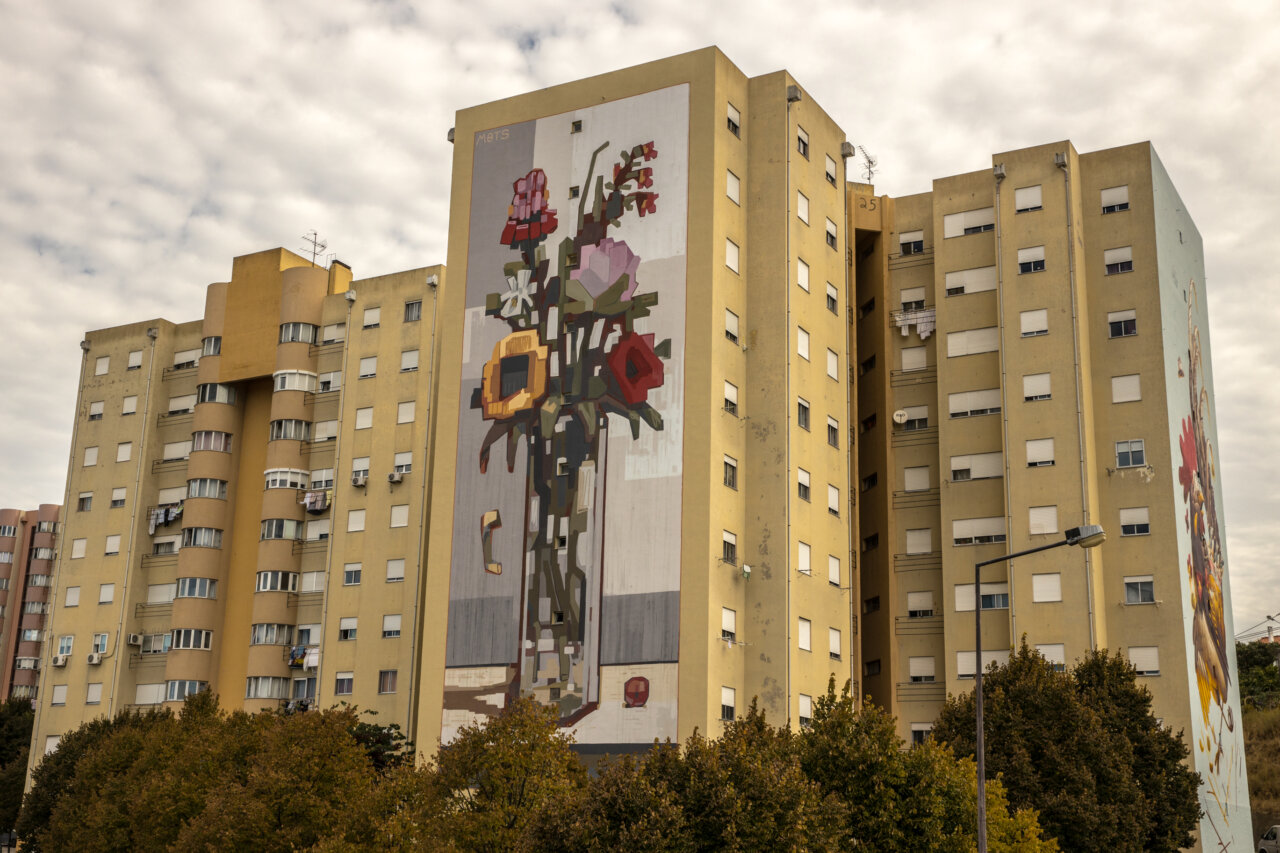 MURO_LX FESTIVAL
MURO_LX is the Lisbon Urban Art Festival, developed by the Urban Art Gallery (GAU), the core of the Department of Cultural Heritage Council.The festival was created in 2016 with the main purpose to promote Urban Art in Lisbon, through creation and production of new works in public space, promoting its authors, national and foreign.
With each edition, MURO_LX intervenes in a single parish of the city, providing the discovery of a new territory through art.Over the course of 4 editions, MURO_LX exibited more than two hundred urban artists, national and foreign, produced about one hundred and fifty new pieces of urban art. Lisbon is nowadays recognized as a reference in the international circuits of Urban Art, and MURO_LX is one of the projects that most contributes to this success.
Lisbon is once again the stage of Muro, Urban Art Festival. In this 4th edition, urban art occupies Parque das Nações, the easternmost part of Lisbon city, which was recreated and conquered a new centrality from the cultural and urban project of Expo'98.
Urban culture, multiculturalism and sustainability are the themes that inspire more than 30 artists to intervene in a public space, under the motto of the Wall that (re)unite us.
The creative power of urban artists is expressed in MURO LX_2021 through the gathering of different techniques, such as drawing, painting, illustration, graffiti, 3D, design, typography and sculpture, crossing them with the territory and identity of the place where they are inscribed, whether in gables, pedestrian and road crossings, shops, pillars, walls or abandoned spaces.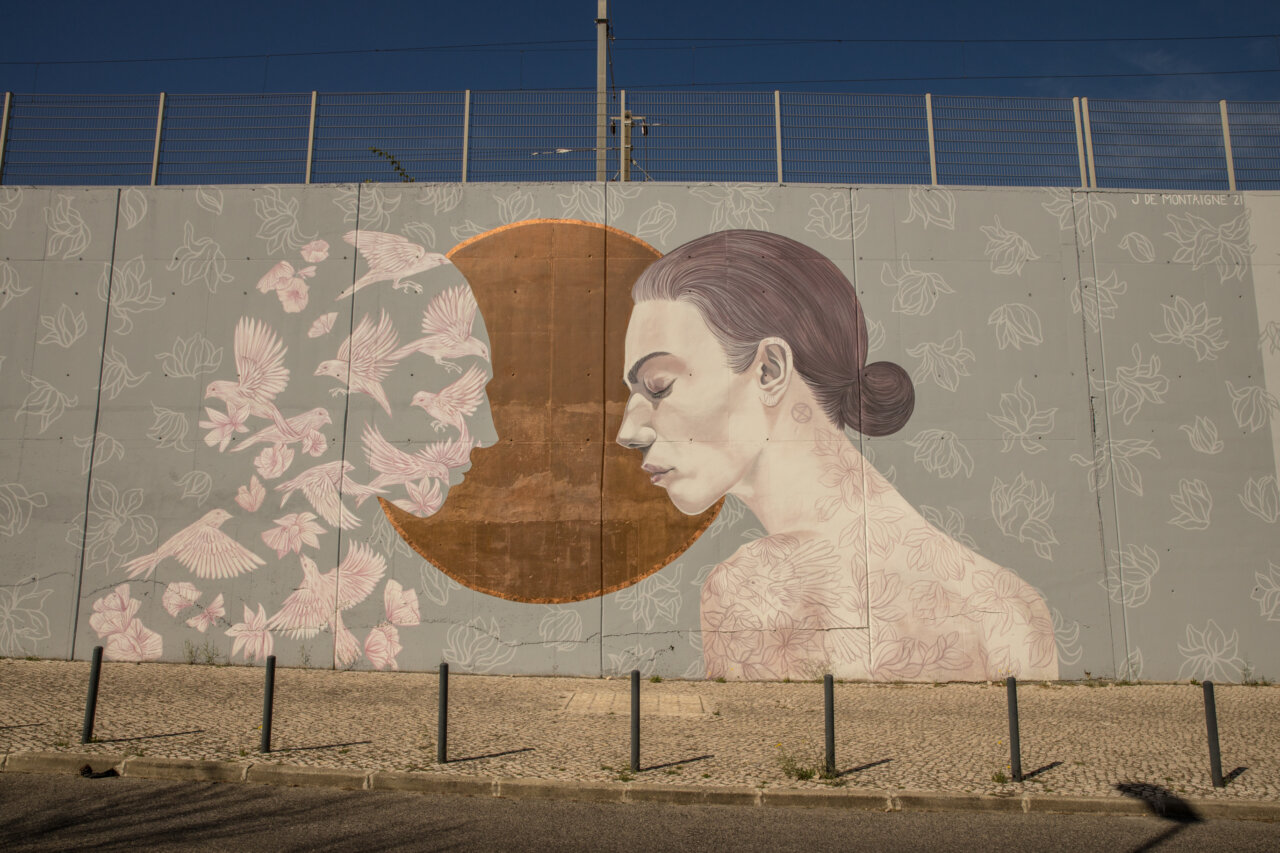 more